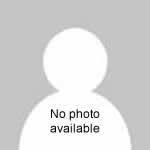 | | |
| --- | --- |
| Ht/Wt: | 6-5/180 |
| Age: | 18 |
| Other: | |
Player Bio
Gannon Buhr's Journey to Disc Golf
Gannon Buhr, the young disc golf sensation from Iowa, discovered the game quite serendipitously. He was trying to emulate trick shots inspired by popular videos when he stumbled across disc golf. His first exposure to competitive disc golf was at the 2016 PDGA Amateur & Junior Disc Golf World Championships, where he finished an impressive third. This sparked his enthusiasm for the sport, and he started pursuing it seriously.
Buhr's exceptional talent and early successes didn't go unnoticed. Prodigy, a renowned disc golf brand, recognized his potential and offered him a sponsorship. This endorsement further boosted Buhr's confidence and propelled him into the professional circuit.
Overcoming Challenges and Achievements
Despite his early success, Buhr's journey hasn't been without challenges. In 2020, he suffered a serious knee injury and was diagnosed with Ehlers-Danlos Syndrome, a condition affecting his ligaments and connective tissues. However, these setbacks didn't deter him. Instead, he bounced back stronger and demonstrated an admirable resilience.
The following year, Buhr made a remarkable comeback. He had an impressive 2021 season, finishing second at the Las Vegas Challenge.His determination and skill also led him to become the youngest player to reach a 1000 PDGA Player Rating and win the United States Disc Golf Championship. Buhr's exceptional abilities were further recognized when he was named to the Disc Golf Pro Tour All-Star cards twice.
Gannon Buhr: The Disc Golf Prodigy
Gannon Buhr's playing style sets him apart from other players. He is proficient in backhand, forehand, midrange, and putting techniques. Moreover, he has a unique philosophy of throwing the same disc on different angles, instead of carrying multiple discs. This approach reflects his adaptability and understanding of the game.
Buhr's accomplishments include being ranked among the top 10 disc golfers in the world and securing a high position in the Disc Golf Pro Tour points for the 2022 season. These impressive rankings are a testament to his skill and dedication to the sport.
Balancing Disc Golf and Personal Life
Despite his professional commitments, Buhr successfully manages his disc golf career alongside his schoolwork. He is supported by his friends and family, who help him juggle his sporting career with his academic responsibilities.
Apart from disc golf, Buhr has a typical teenage life. He enjoys activities like solving Rubik's cubes, playing with Legos, and spending time with friends. This balance between his professional, academic, and personal life demonstrates his maturity and discipline.
Gannon Buhr's Fantasy Disc Golf Potential
Given his consistent performance and high ranking, Gannon Buhr is an excellent choice for fantasy disc golf teams. Fantasy Disc Golf provides valuable statistics and tools to help enthusiasts make informed picks, enhancing the overall experience. With Buhr's impressive record and potential for future success, he is a player to watch out for in the fantasy disc golf world.
Gannon Buhr Discs
You can find Gannon Buhr disc golf discs for sale here.